Winning Brampton DUI Lawyer will fight your charges easily
You made a mistake. You've been charged.
But it's far from over…
With the right Brampton criminal defence lawyer on your side, you maximize your chances of avoiding a conviction
so you can put this behind you and move on with your life.
Do you fall into one of these categories?
Maybe you were pulled over because you were driving too slow, too fast, too erratically. Perhaps you couldn't perform basic physical tasks, your speech was slurred, or your breath smelled of alcohol…
What have you been charged with?
Impaired Driving (by alcohol, cannabis or other drugs)
Over 80 mg (Excess Blood Alcohol)
Failure to Provide Sample
Don't worry. There are answers.
Getting to the bottom of them starts here.
YOU'RE IN THE RIGHT PLACE
My name is Jonathan Lapid and I'm a criminal defence lawyer and DUI expert in Brampton. With over 25 years of experience, I'm an attorney who lives and breathes the cases I work on. My clients tell me I have an authoritative courtroom presence, a thorough process, and a compassionate attitude. Since I started my practice, I have successfully defended hundreds of clients, I have built excellent working relationships with Judges and Crowns, and I am happy to say that I am often the person other lawyers call for case advice. My reputation precedes me – and I intend to keep it that way
YOU'RE NOT ALONE
I know it can be scary and humiliating to be charged with an impaired driving offence. But the truth is it happens to people from all walks of life – even those you least expect. This doesn't change anything, but it does provide a sense of comfort. So many others have stood before the courts and defended their innocence… and won! Now it's your turn. I fight hard for my clients to protect what matters most: your job, your licence, your travel, your freedom.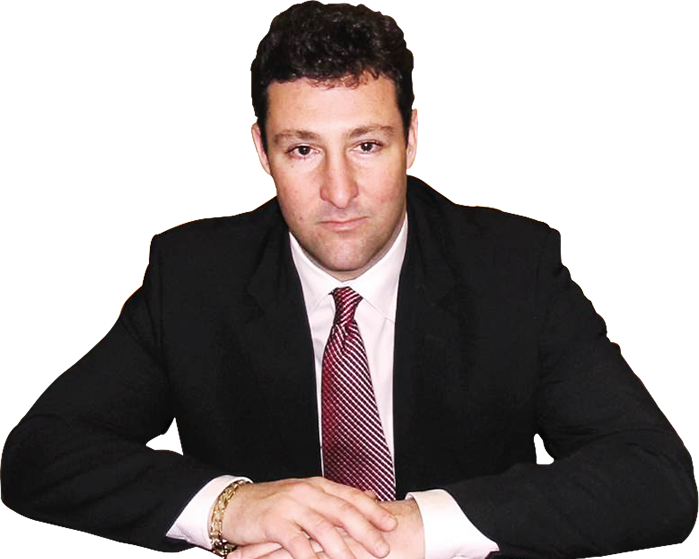 5 Things To do after you are charged with DUI.
Even though it may feel as though your world is crashing down on you right now, I assure you this sentiment will pass. There are options at your disposal, and you have every right to know and understand the decisions ahead of you. Did you know that depending on the type of DUI charge you received, there are numerous possible defence theories and methods that can be used to prove your innocence in court? But of course, the difficult part is recognizing which of those is the best defence to fight your specific case. That's where I come in.
Once I am hired, there is a strict and proven process I follow in order to ensure the best outcome – and it starts from the moment my clients retain me.

I keep you informed every step of the way, explaining what has already happened and what is about to happen.
If you have questions or concerns as time goes on, I am here to address them. I like my clients to think of me not only as their Brampton DUI defence lawyer but also as the support figure they can turn to for anything pertaining to their case.
As your trial date approaches, I prepare you. From wardrobe, to conduct, to examination and cross-examination, I act as your coach to ensure that you are as ready as you can be for what is to come
I take the necessary time to learn and assess every last detail there is to know about your case.
I research the case law and meet with the Crown Attorney.
While I present my findings to you, I make sure nothing has been missed or overlooked.
I explain your options and provide my DUI legal opinion.
My office attends all court appearances on your behalf.
WHAT MY EXPERIENCE SAYS
ABOUT ME
A few years ago, a Brampton police officer phoned me to defend him on a DUI charge. I asked him how he found me and he said that after asking his police friends who they lose to in court, it was my name that popped up again and again. I have represented an NHL player, a Canadian Olympic athlete, police officers, lawyers, doctors, prominent senior executives, pilots and flight attendants, limousine drivers, factory workers and many other hardworking Canadians. If nothing else, this tells you that I've built a track record others take notice of and there's a reason why even the highest profile individuals entrust me with their cases.
WHY YOU NEED TO HIRE THE
BEST BRAMPTON DUI LAWYER
The consequences you face on the other side of the equation can be catastrophic. Depending on the specifics of your charge, a conviction might mean the loss of your driver's licence, devastating spikes in your insurance rates, a lifetime criminal record and jail time. If there is even the slightest glimmer of hope that you can be proven innocent (and there usually is!), then you can't afford to plead guilty. You can't afford to sit back and hope that everything will work itself out. You can't afford to hire just anyone to defend you. You owe it to yourself to fight the best case you can fight. Your lifestyle, your reputation, and your self-esteem depend on it.
I'm a big believer that hiring a lawyer is similar to hiring a doctor or dentist in the sense that it is a very personal choice. You need to feel right about the person who will defend your case, your honour, and essentially, your life, in court. For this reason, I offer a free, no-obligation consultation so you can make an educated and informed decision.
WHAT OUR
CLIENTS SAY
"Jonathan is smart and pleasant to deal with. He came up with a brilliant defence. He also took the time to explain everything to me. "
– D. Patton, Orangeville
ABOUT
JONATHAN
Graduated 1989 Osgoode Hall Law School and practiced criminal law in Ontario for over 25+ years. He has defended hundreds of clients charged with impaired driving, assault, theft, fraud, and drug offences. Covering Toronto, Oshawa, Mississauga, Brampton, Barrie, Newmarket, Owen Sound, Peterborough, Niagara Falls and many other Ontario communities.